Below are the options we offer for private events. If you have additional questions check out our FAQ page.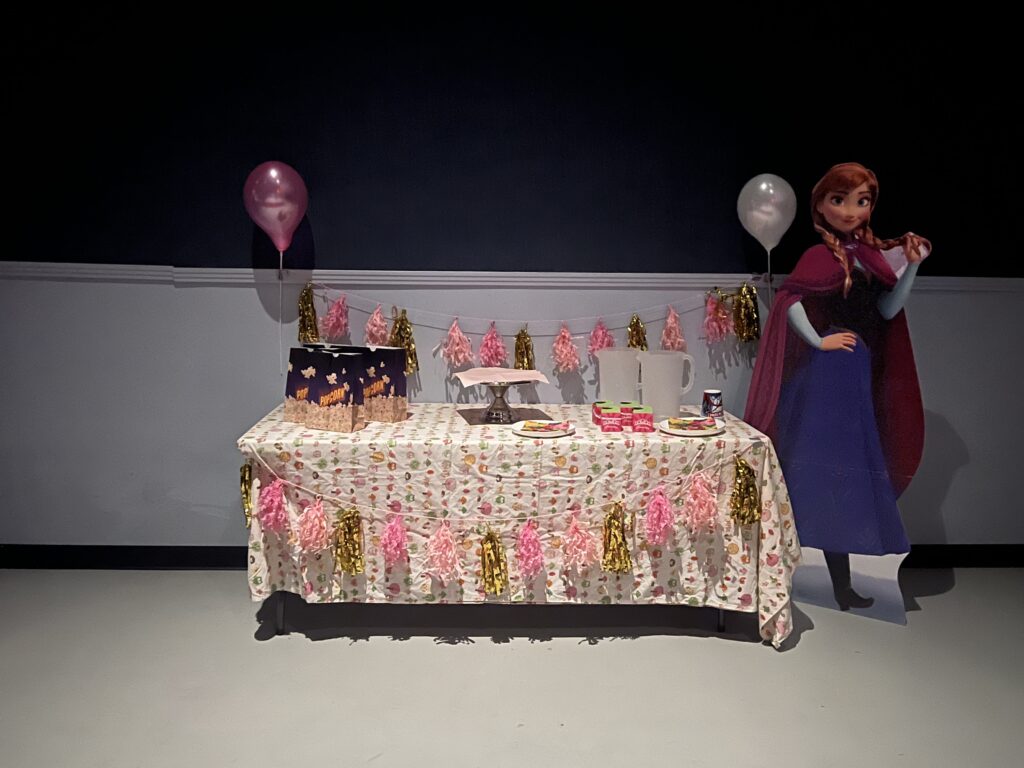 Option 1: $10/ticket Private screenings
A confirmed reservation is required.
Choose from one of our currently running films
Tickets are $10.00 for new movies
A minimum of 4 tickets purchased for each screening (maximum of 50). NOTE Due to increased demand we will have an 8 person minimum Dec 24 – Jan 2.
Children 3 and under are free.
Guests can pay for tickets and concessions upon arrival at the theater.
Saturdays and Sunday afternoons usually sell out so plan ahead.

Option 2: $100 Rent one screen!
A confirmed reservation is required.
Rent your own private theater (you must play your own DVD using our equipment, or stream/game using your own laptop or console)
Tables available
Max capacity 50 per NYS Guidelines
Max 3 hours
Note, This option cannot be used to see a currently running movie. Use option 1 for current movies.
Please contact us about dates and times for your event.
Ask about options for purchasing additional concessions! Pitchers of soda and unlimited popcorn packages are available at an additional cost for Room Rentals only.
Send us an email today to find out more information and book your party! Ask us about hosting your corporate party or fundraising event.